Sprekers
George de Boer
Leader of Connected Car Initiatives
TomTom
Geert van der Hoek
Manager IT Finance
NS
Joost Bosma
Hoofd Klant- & Marktadvies
NS
Tom Pots
Programma manager Datagestuurd werken
Gemeente Zaanstad
Frédérik Ruys
Data Journalist
Vizualism
Marco van de Weg
Data Leader Nederland
De Persgroep Nederland
Nivard van Wijk
Consultant Decision Support
KLM
Daniel Vijlbrief
Neonatologist
UMC Utrecht
Frank Ferro
Director Insights
PostNL
Hardy Seinhorst
Sr Delivery Manager Online
Rabobank
Hans van der Horst
Chief Data Officer / Managing Director Customer Domain
ING Nederland
Afgevaardigden
Bevestigde deelnemers
Expedia Inc.
Senior Director BI & Controls Expedia Global Payments
Arcadis Nederland B.V.
Director Business Intelligence
Lely Industries B.V.
Senior Manager Data Value
TATA Steel Nederland
Enterprise Informatie Architect
Athlon Car Lease International B.V.
Strategy, Architecture and Innovation Leader
Leids UMC
Adviseur Digitale Innovatie
Spotta
Marketing Intelligence Manager
Nextail
Manager Pricing, CRM & Analytics
Pfizer B.V.
European Data Solution Manager
NS
Hoofd Klant- & Marktadvies
Heijmans Infra BV
Senior Commercial Manager
Rijkswaterstaat
Directeur Inwinning en Gegevensanalyse
Gemeente Zaanstad
Programma manager Datagestuurd werken
TomTom
Leader of Connected Car Initiatives
Air France KLM
Director Management Information Services
De thema's
In discussie
Slimme diensten van de toekomst: hoe algoritmes en data science goed in te zetten
De kansen en bedreigingen van data ownership
De kracht van eenheid: hoe maximaliseer je businessvalue uit gebundelde datastromen?
What does it take to achieve a datadriven company?
De sponsors
Leveranciers van oplossingen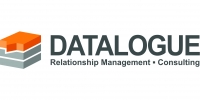 Vorig jaar
Thema
Advanced Analytics - Matching business and method
How far goes your responsibility in relation with the ethics of Data Analytics?
Organizational structure - Embedding a data driven mindset
The life cycle of Data - Insights on the right moment
The opportunities of Collective Intelligence - How can it be transformed into commercial added value?
Vorig jaar
Sprekers
Richard .J. Self
University of Derby
Robin Hagemans
Alliander N.V.
Jeroen Vermunt
ASML Netherlands B.V.
Sjoerd van den Heuvel
Utrecht University of Applied Science