Data and Analytics
How do you get the maximum value out of Data within your organization?
Sprekers
Frank Ferro
Director Insights
PostNL
Esther Bongenaar
VP HR Data & Analytics
Shell
Bas Karsemeijer
Head of Data
HEMA B.V.
Jan- Dirk Thalen
Senior Director Reporting & Analytics GPP
Expedia Inc.
Juan Carlos Romero
Manager Centre of Excellence Predictive Analytics
Royal FrieslandCampina
Michiel van Rijthoven
Lead Data Scientist
VodafoneZiggo
Max Reckers
Performance Technology Consultant / Big Data Architect
AFC Ajax
Adriaan Kom
Business Development Director
Altares Dun & Bradstreet BV
Aziz Mohammadi
Director Advanced Analytics
VodafoneZiggo
Eline Zandee - Kranendonk
Global Head Organization Development
AEGON N.V.
Danielle Beltran
Global Head Brand Analytics
Philips N.V.
Martijn Willems
Head Control & Analytics
Rituals B.V.
Piet Hein Strengholt
Principal Data Architect
ABN AMRO
Afgevaardigden
Bevestigde deelnemers
VodafoneZiggo
Lead Data Scientist
Canon Europa N.V.
Director Master Data Operations
Air France KLM
Director Management Information Services
Philips - Personal Health
Sr Dir Strategic Marketing & Consumer Intelligence
Fonq.nl
Manager Pricing, CRM & Analytics
Gemeente Zaanstad
Program manager Data Driven Operations
NN Group N.V. (Nationale-Nederlanden)
Manager Advanced Customer Analytics
Expedia Inc.
Senior Director Reporting & Analytics GPP
De thema's
In discussie
Hoe ontsluit u de volledige potentiële waarde van uw data?
Wat vertelt uw data u nog niet?
GDPR, dit is pas het begin
Waar ligt de verbinding tussen Data Science en de Business
De menselijke kant van een Data Driven organisatie
De sponsors
Leveranciers van oplossingen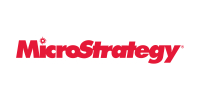 Vorig jaar
Spotlight
Kyocera Document Solutions
Inergy Analytical Solutions
Vorig jaar
Thema
The power of unity: how to optimize the business value from joined data streams
What does it take to achieve a data driven company?
The possibilities and threats of data ownership
Data science, algorithms and intelligent services of the future
Vorig jaar
Sprekers
Tom Pots
Gemeente Zaanstad
Marco van de Weg
De Persgroep Nederland